Create a new account
First, navigate to the registration page and enter the account username you would like to use on your dashboard, e-mail, and password. After you have read the terms and privacy, check the agreement box, and click on [Create new account].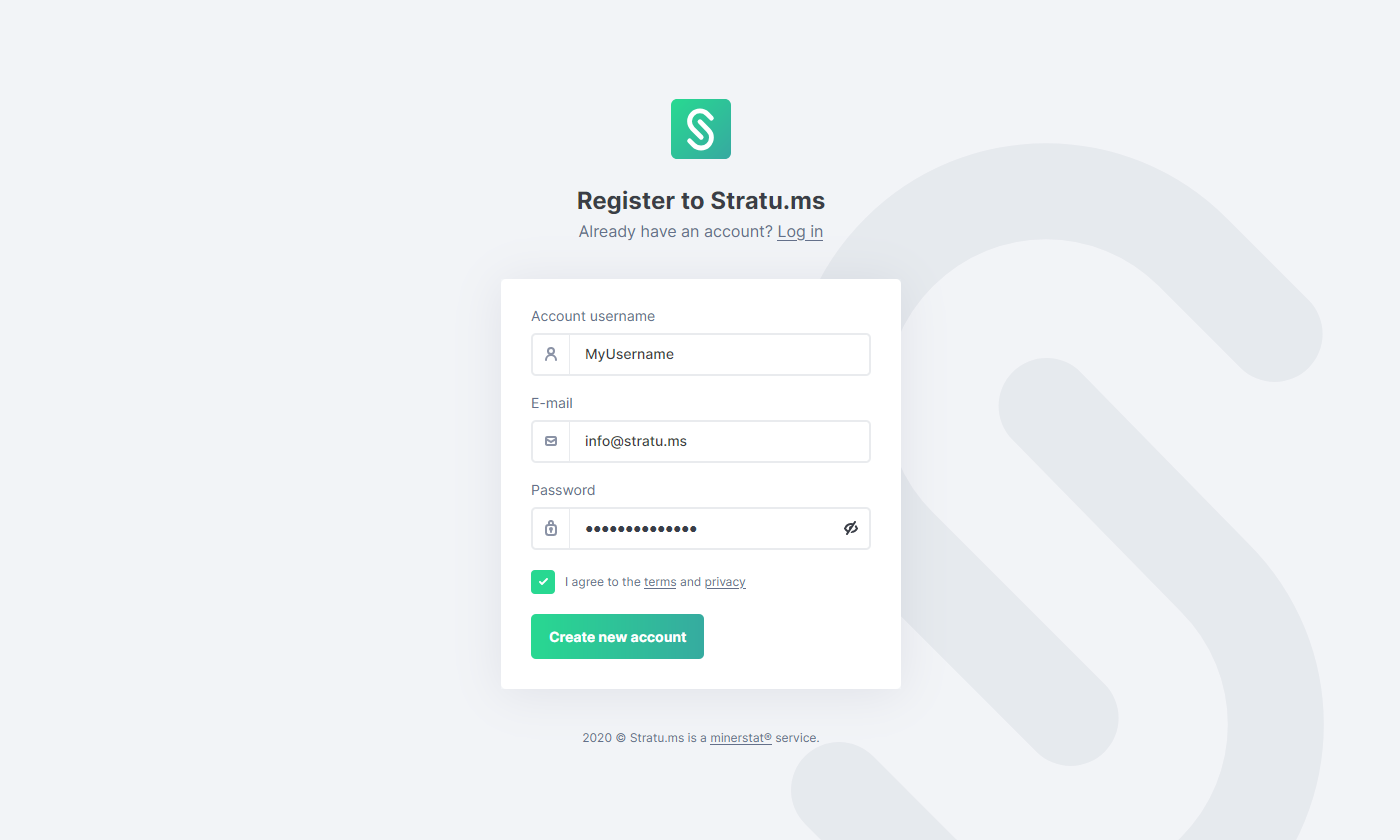 You will be logged in to the dashboard and the system will ask you to confirm your email address.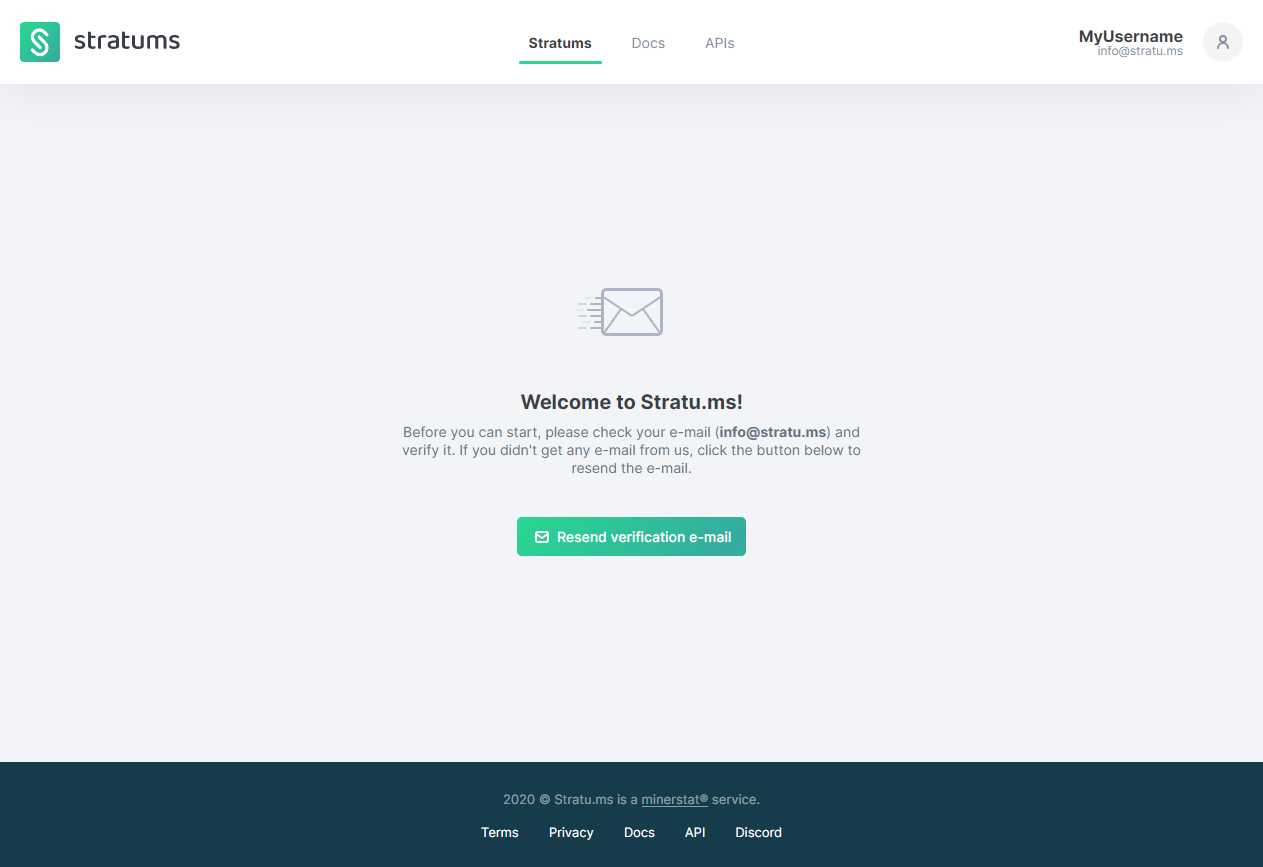 Check your inbox and click on the confirmation button or copy the provided URL to your browser to confirm your email address.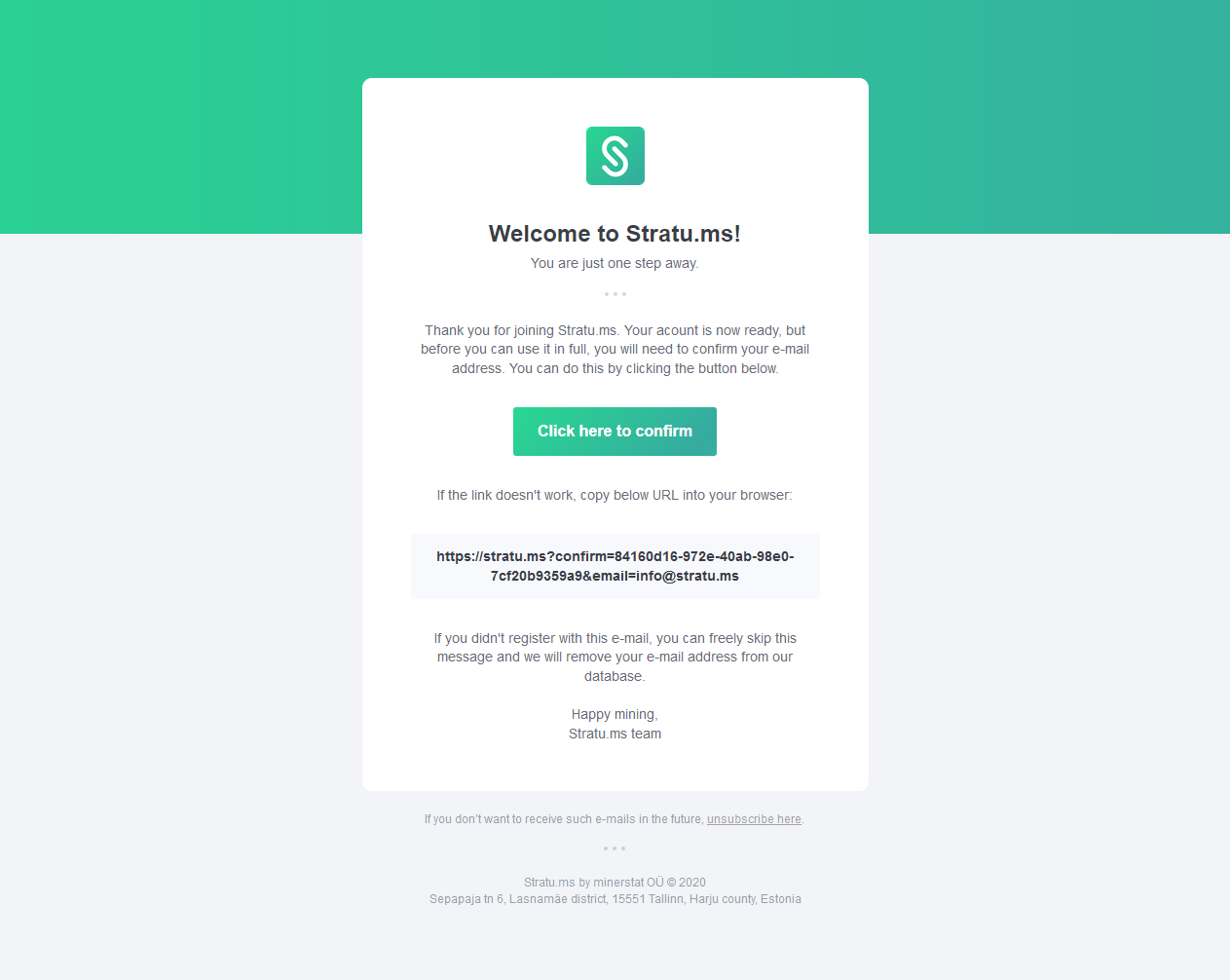 Refresh the dashboard and you will be able to add your first stratum.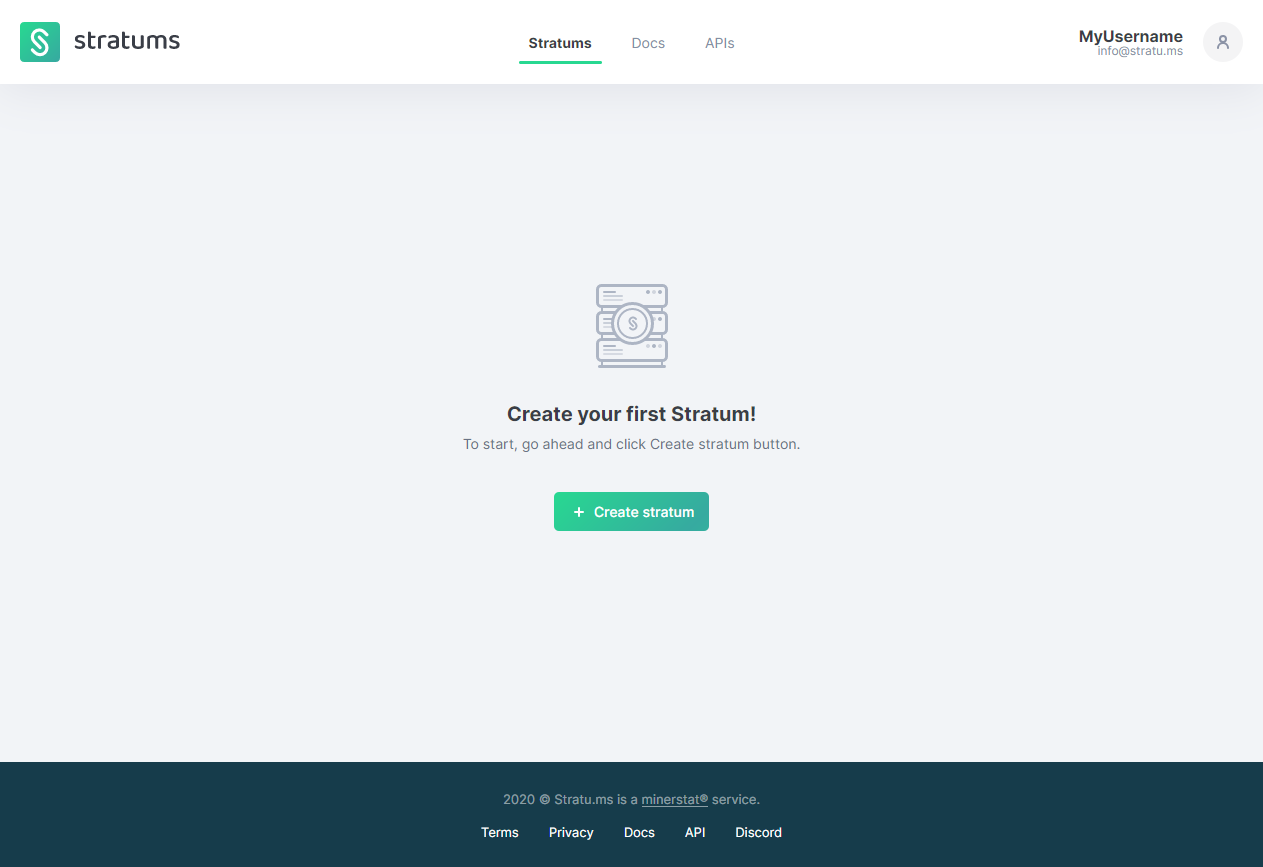 All registered accounts with confirmed email addresses can create up to 3 stratums. If you need more, you can always apply for VIP status.
You can change your password under Settings.