How to apply for VIP?
You can apply for VIP status through our contact form here.
We will ask you to provide the following information:
Number of workers;
Type of hardware (ASICs, GPU rigs, FPGAs, or mixed types);
Amount of hashrate;
The custom message where you can introduce yourself and tell us more about your mining operation.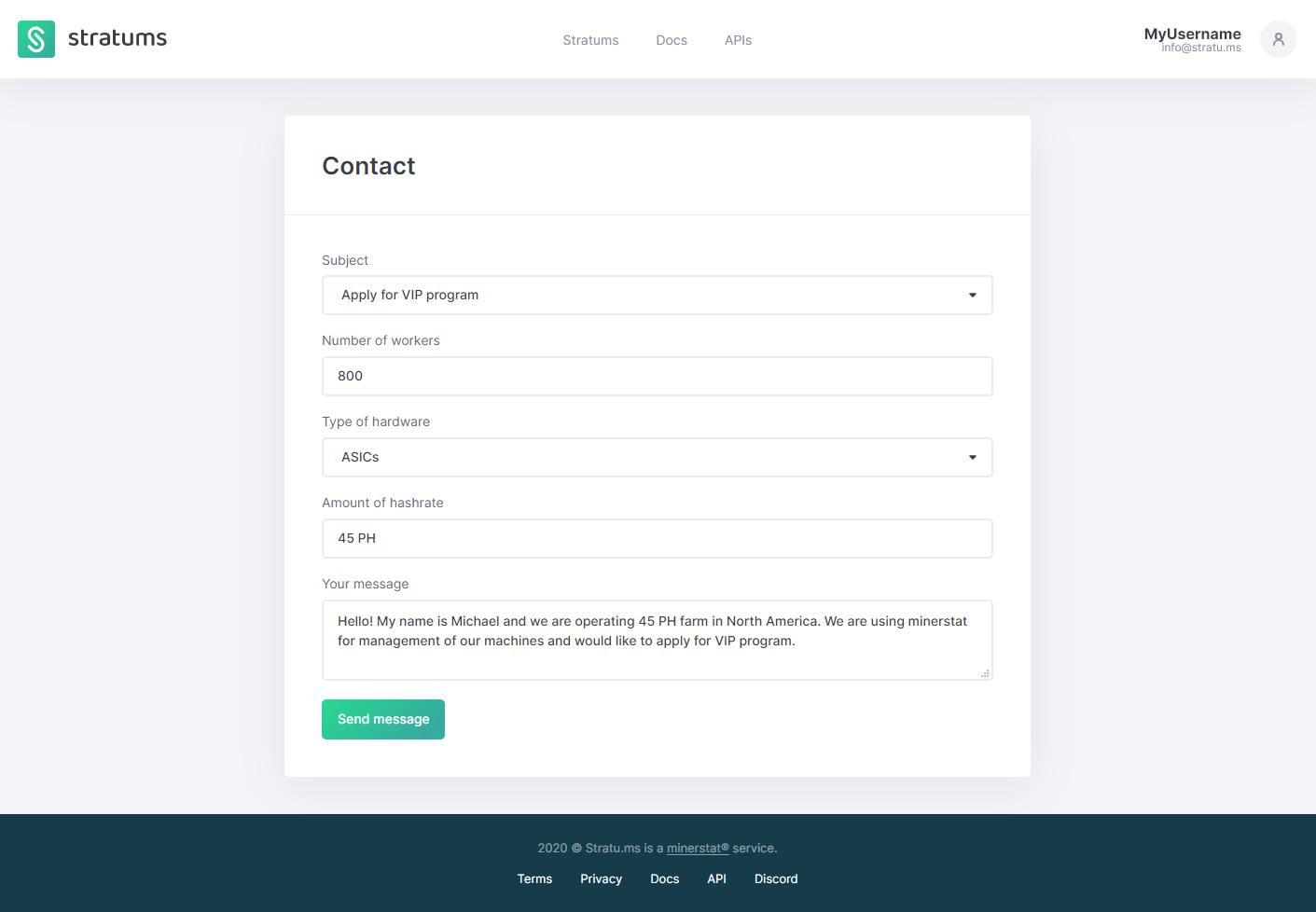 We will reply to you as soon as possible with all the details and possible additional questions.
Proof of hashrate
To be accepted for VIP program you must provide a proof of hashrate. We suggest to first connect all machines for at least 10 minutes to Stratu.ms so our system can detect your hashrate and your application can be processed faster.