Stratu.ms hourly reports
You can set up hourly reports you will get from Stratu.ms Telegram bot. First, navigate to Settings and connect your Telegram account by clicking the button [Connect].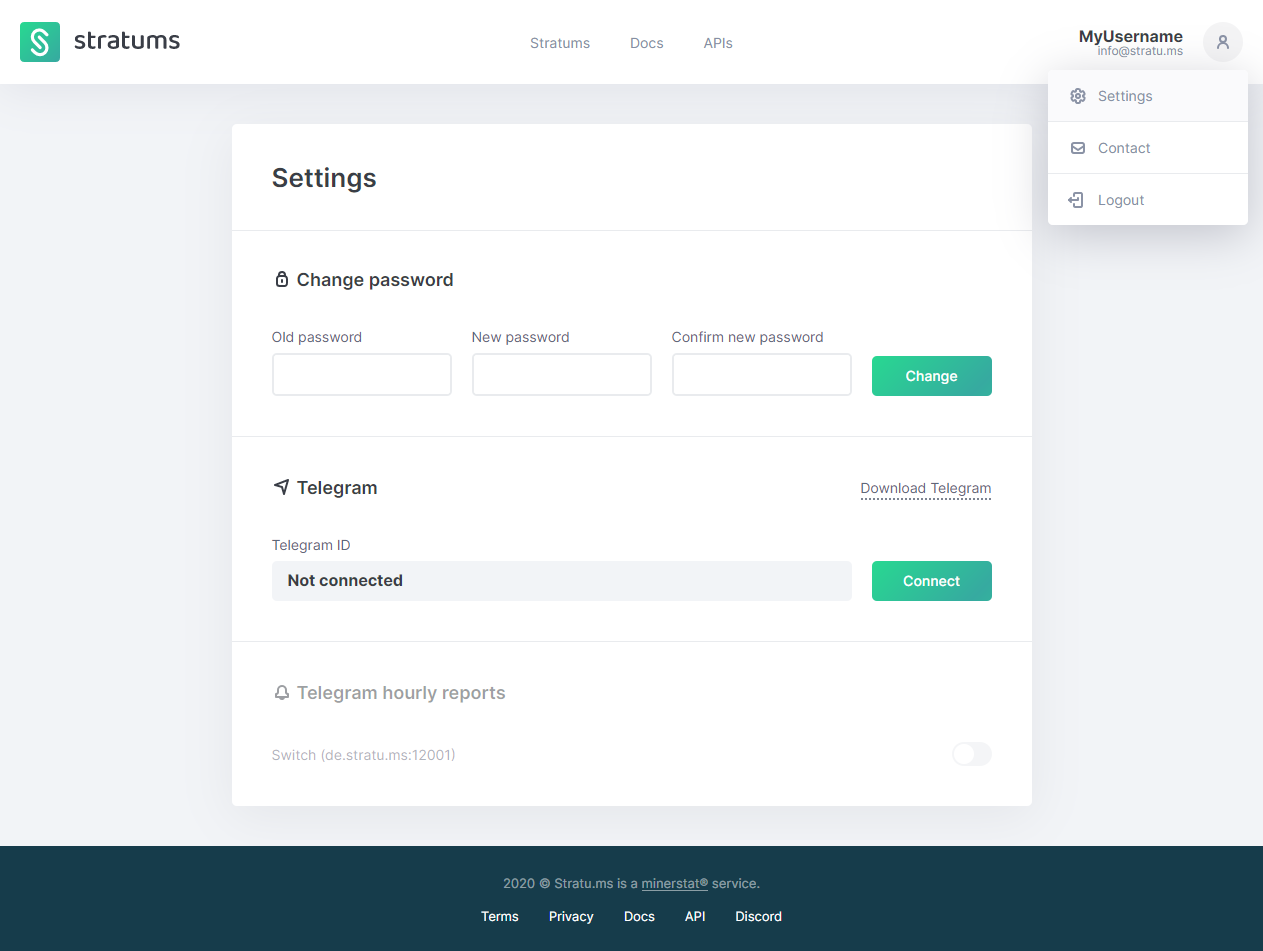 A Telegram application will open and you need to click [Start] to connect it.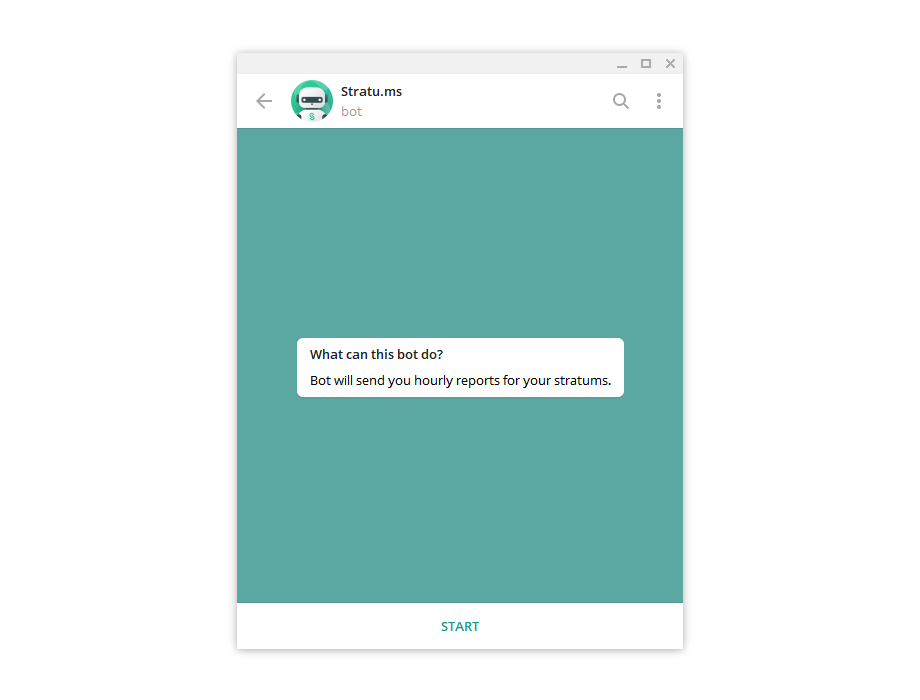 Once you connect your Telegram account, you will be able to enable hourly reports.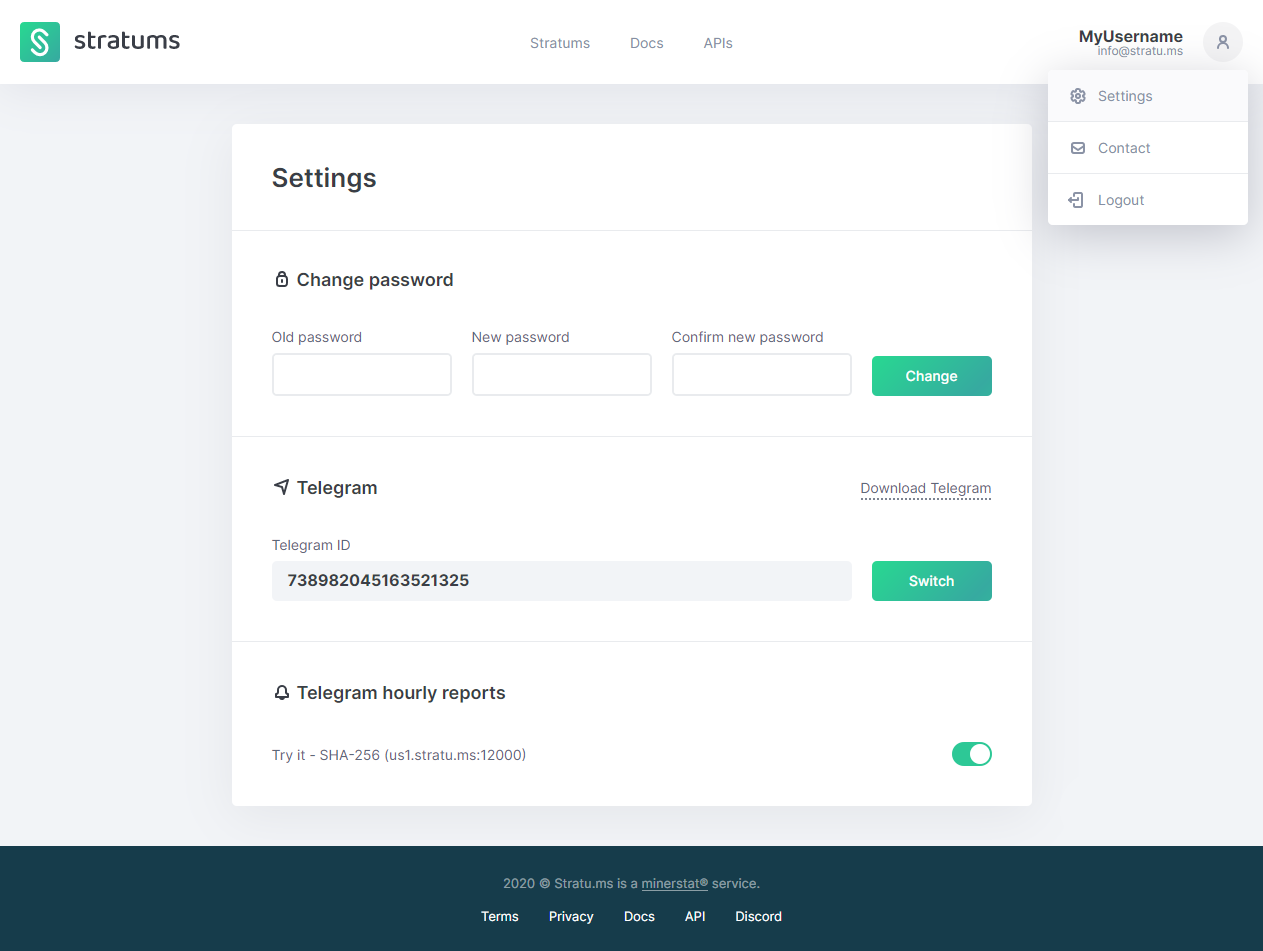 Each hour, the Stratu.ms bot will send you a small report with all of your stratums, number of workers on them, total amount of hashrate, and change since last hour.