Stratums list
On the Stratums list, you will be able to see the list of all of your stratums with an option to create a new stratum. As a registered user with a confirmed email address, you can create up to 3 stratums. If you need more, you can apply for VIP status.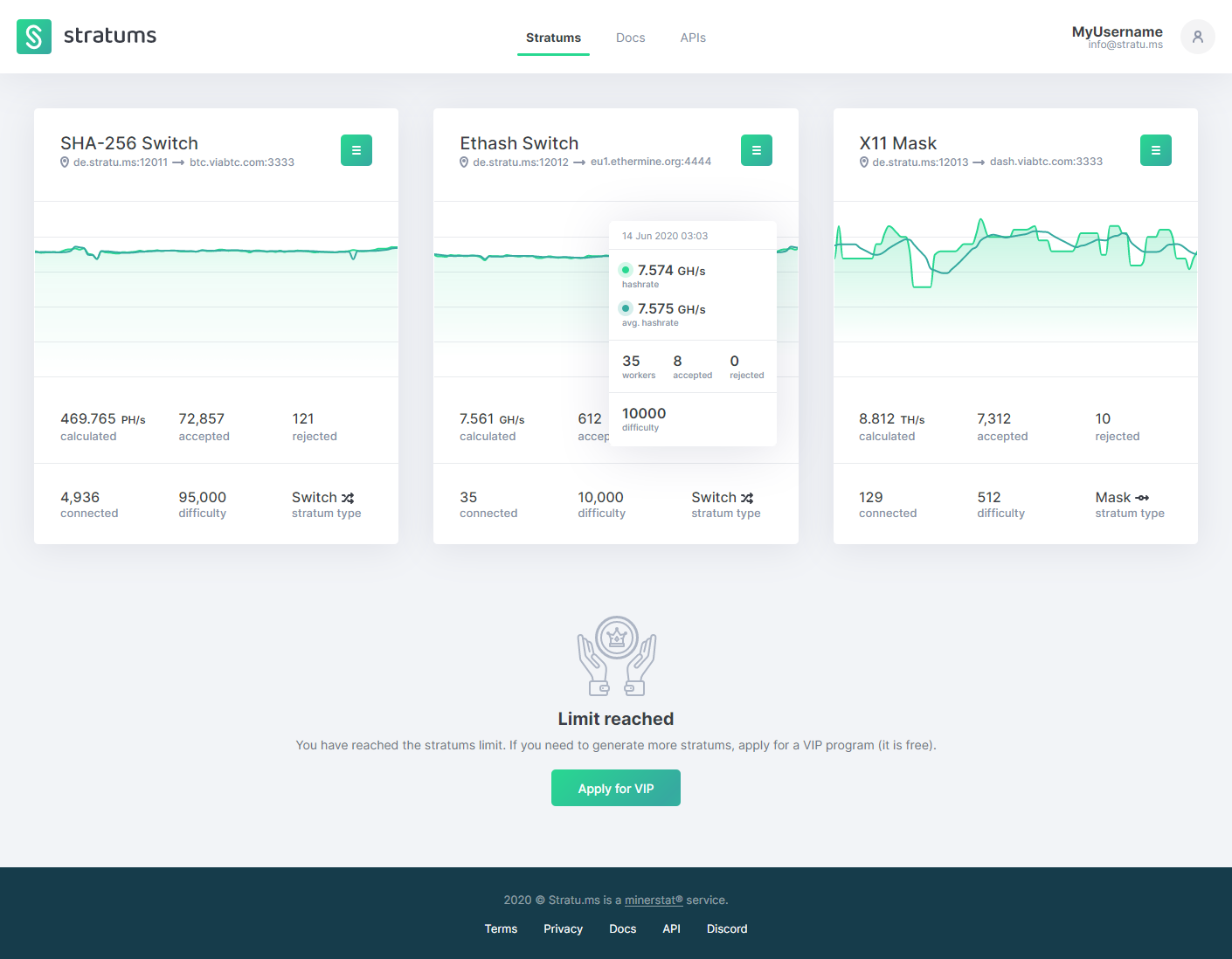 Each stratum is presented in a tile where you can see:
Stratum's name (which is also a link to stratum's profile);
Stratum's address and the pool's address to which the hashrate is currently redirected (marked as Offline if you don't have any workers connected to it);
Historical chart with last 24h data saved every 5 minutes;
Calculated or reported hashrate;
Number of accepted shares;
Number of rejected shares;
Number of workers connected to the stratum;
Difficulty;
Stratum type;
A button that opens up the menu in which you can navigate to stratum's profile or edit the stratum (including an option to delete the stratum).